Berkeley, CA, Sept. 14, 2020 – The ability to speak with a pharmacist has become increasingly difficult in recent years, as most licensed pharmacists have little or no time to interact with patients and doctors. During COVID-19, having access to a pharmacist is even more needed. People are increasingly concerned about their health and wellness, and many are more comfortable with a telehealth doctor visit and delivery of their medications to their home.
Unfortunately, and traditionally, most compounding pharmacies throughout the United States are not open on nights and weekends. In some cases, speaking to a live person at a pharmacy during those extended hours are critical for patients, doctors, and staff.
In an effort to increase accessibility and reduce customer anxiety and stress, Valor Compounding Pharmacy™ has implemented ValorConnect™. This new service allows customers the ability to reach a licensed pharmacist after hours on nights and weekends by text or phone at (855) 554-2889.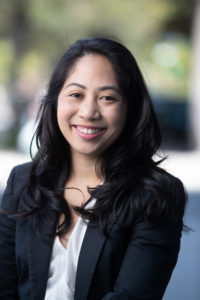 "Being able to speak with a live person can make all the difference in a customer or patient's experience. We have heard positive feedback from patients who felt less anxiety and stress, and from physicians catching up on work orders in off hours, that ValorConnect™ is a great service," said Lauren Honda, Pharmacist in Charge and Director of Compliance of Valor Compounding Pharmacy.
"We are testing the demand for after hours availability to speak with a pharmacist when patients and customers are in need, and we are excited to measure its impact. As a data driven pharmacy company, we make decisions based on customer and patient demand. They are always at the forefront of every decision we make," said Rick Niemi, CEO of Valor Compounding Pharmacy.
Valor continues to innovate new levels of service that result in better customer and patient care. Saving time, simplifying processes, and ensuring quality and timely medication delivery, are just part of what makes Valor unique in the marketplace.
About Valor Compounding Pharmacy™
Valor Compounding Pharmacy™, Inc. is a multi-state licensed 503A facility housing both sterile and non-sterile laboratories, located in Berkeley, CA. Valor is a specialized pharmacy that makes custom medications to meet the unique needs of the individual patient. Our goal is to reinvent pharmacy from a reactive vendor to a proactive partner in patient health care. We do that by optimizing turnaround time, being data driven, and by reducing patient anxiety.
Our focus is on non-sterile and sterile, hazardous and non-hazardous compounded medication, and we work with a network of providers, patients, health systems/institutions, and research scientists in multiple states in the United States, including California, Colorado, Florida, Georgia, Hawaii, New York, Minnesota, Washington and Washington, D.C. Valor Compounding Pharmacy™ made the 2020 Inc. 5000 list of America's Fastest-Growing Private Companies, ranking No. 138 nationally among Health and No. 1,898 among all companies with three-year revenue growth of 222.45 percent.
For more information, contact:
Rick Niemi | Chief Executive Officer
Valor Compounding Pharmacy
510.548.8777
RNiemi@vcprx.com