About Us › States We Serve
Compounding Pharmacy Service Areas
Valor Compounding Pharmacy provides custom compounded medications in a growing number of states across the United States.
Valor can deliver customized medications to your door—with free, two-day shipping. Our California compounding pharmacy is proudly licensed and serving the following states and areas:
Valor Compounding Pharmacy serves the following states:
*California is the only state in which we ship sterile compounded medications at this time, in addition to non-sterile compounded medications.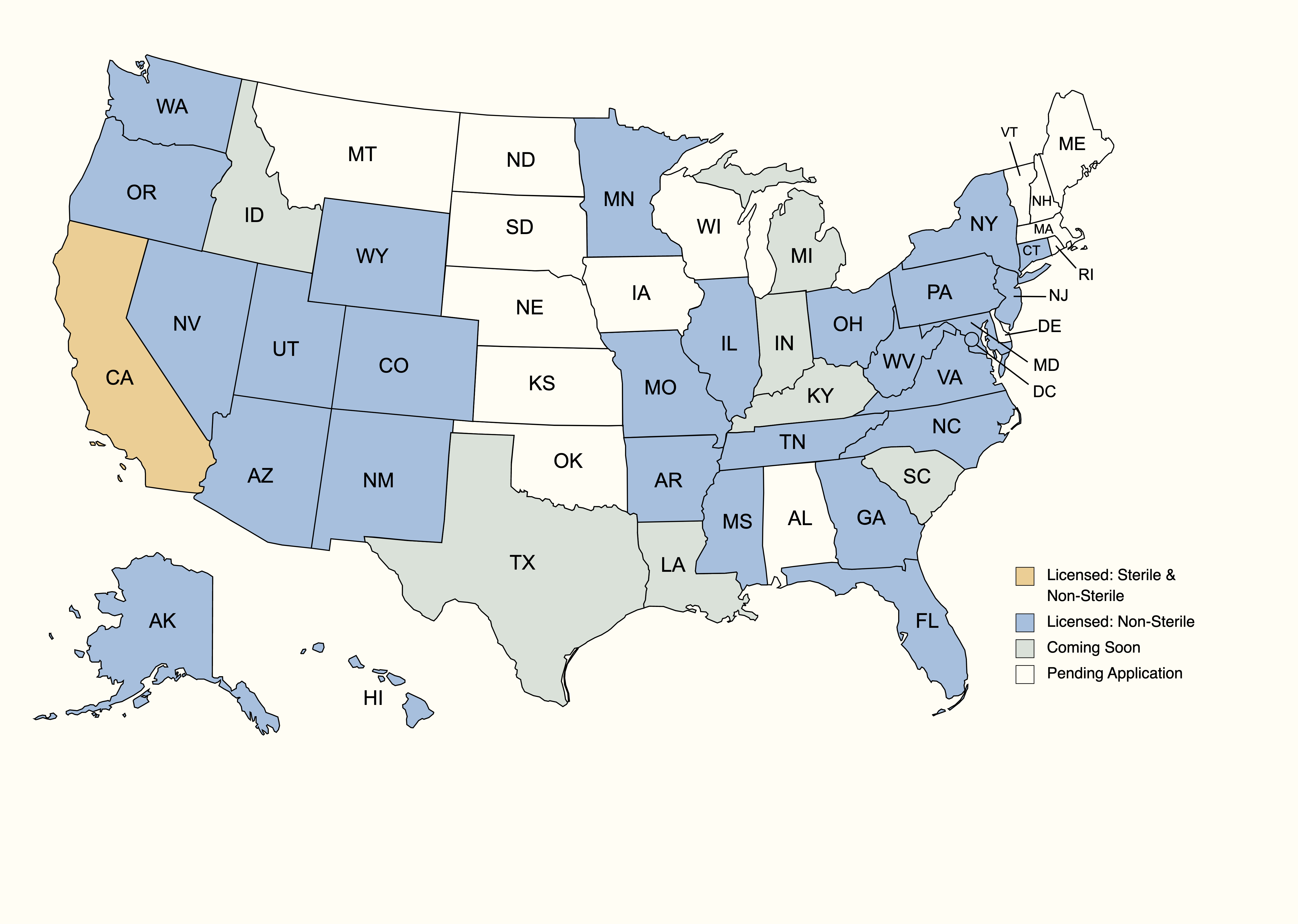 Valorcompounding.com is certified by LegitScript. LegitScript's Healthcare Certification ensures we meet standards for legality, safety and transparency as a pharmacy. LegitScript verification is recognized by physicians and patients around the world to determine companies to trust.