Flat rate price for atropine sulfate eye drops
Valor Compounding Pharmacy compounds atropine sulfate eye drops at a flat rate, with free shipping, and fast turnaround.
$50
per 5ml for a 30-day supply.
* California is the only state we ship sterile compounded medications at this time.
** We send each batch of medication for tests to ensure high quality. For more information, you can email us at customercare@vcprx.com
***The information contained herein is NOT intended to be the label for a finished drug product. No claims are made as to the uses, safety, efficacy or bioavailability of the compounded products contained therein. The suggested formulations are provided for reference only and are based on formulations that have historically been ordered by duly licensed professionals. The suggested compounded products are not intended to replace the independent judgment of the prescriber or the licensed pharmacist.
Atropine sulfate eye drops can be dispensed in strengths of 0.01%, 0.02%, 0.025%, 0.03%, and 0.05%. Each batch has a shelf life of 30 days (30-day BUD) and stability at room temperature. You can contact us with any questions you may have.
Do you ship atropine sulfate to others states?
What is the difference between sterile and non-sterile compounding?
The difference between sterile and non-sterile in compounding pharmacies is that sterile medications are intended to be used as injections, infusions, or applied inside the eye. Non-sterile medications can be in solution, suspension, ointment, creams, powder, suppository, capsule, and tablet forms.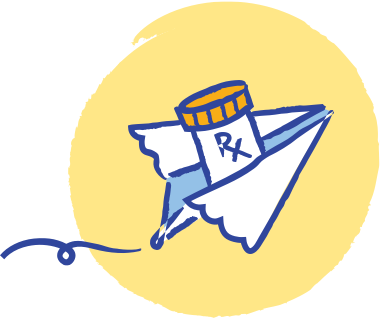 Order Atropine Sulfate Medication Now