Atropine eye drops prescribed by your Ophthalmologist
Your atropine prescription will come at a flat rate, with free shipping, and fast turnaround.*
$95
Each bottle contains 10mL.**
*California is the only state we ship sterile compounded medications at this time.
**Each 10mL bottle provides you with over 30 doses. We send each batch of medication for tests to ensure high quality. You can email us at customercare@vcprx.com for more information.
Flat-Rate Pricing
Your price shouldn't change with your dosage. Valor offers flat-rate, 30-day packages for many variable-dose medications.
Free Shipping
We take shipping costs out of the equation. Your prescription comes with free two-day shipping, nationwide.
***Atropine compounds will be shipped the next day since they require refrigeration or freezing temperatures for quality assurance.
fast turnaround
While other compounding pharmacies take a week, we deliver to your home or doctor's office within four days.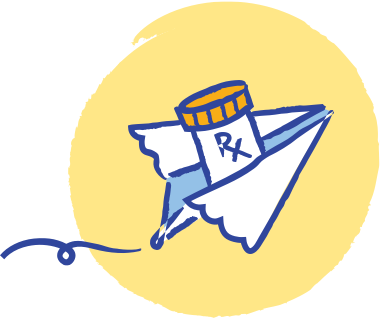 Order Atropine Eye Drops Now