Have questions?
We're here to help.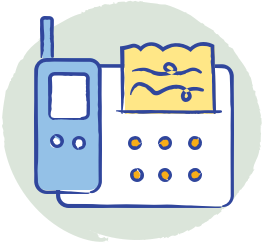 *Like many healthcare organizations, we are experiencing staffing shortages due to COVID-19 which is impacting our ability to answer our phones in a consistent manner. These shortages have been affecting our response times. To help us get back to you more efficiently, please reach out to us through our online forms. At this time, it may take up to 3 business days for us to address your inquiry. We apologize for any inconvenience in advance and thank you for your patience.
Unable to give us a call?
Send us a message using our online form below.
*Note: For employment verifications or other employment-related queries please contact hr@vcprx.com
For General Questions and Inquiries
Monday-Friday
9:00am-5:00pm (PST)
Saturday
8:00am-9:00am (PST)
Valor Compounding Pharmacy
2461 Shattuck Avenue
Berkeley, CA 94704
Our Customer Care Specialists are here for you.
Whether you need help with an order or want to talk to a pharmacist about your prescription, we're eager to hear from you. Our friendly, knowledgeable staff are part of your healthcare team and focused on making every experience you have with Valor a great one!