Press Release: CEO Views has collaborated with Rick Niemi, Valor's founder and CEO, on a piece for the objective of Compounded Prescriptions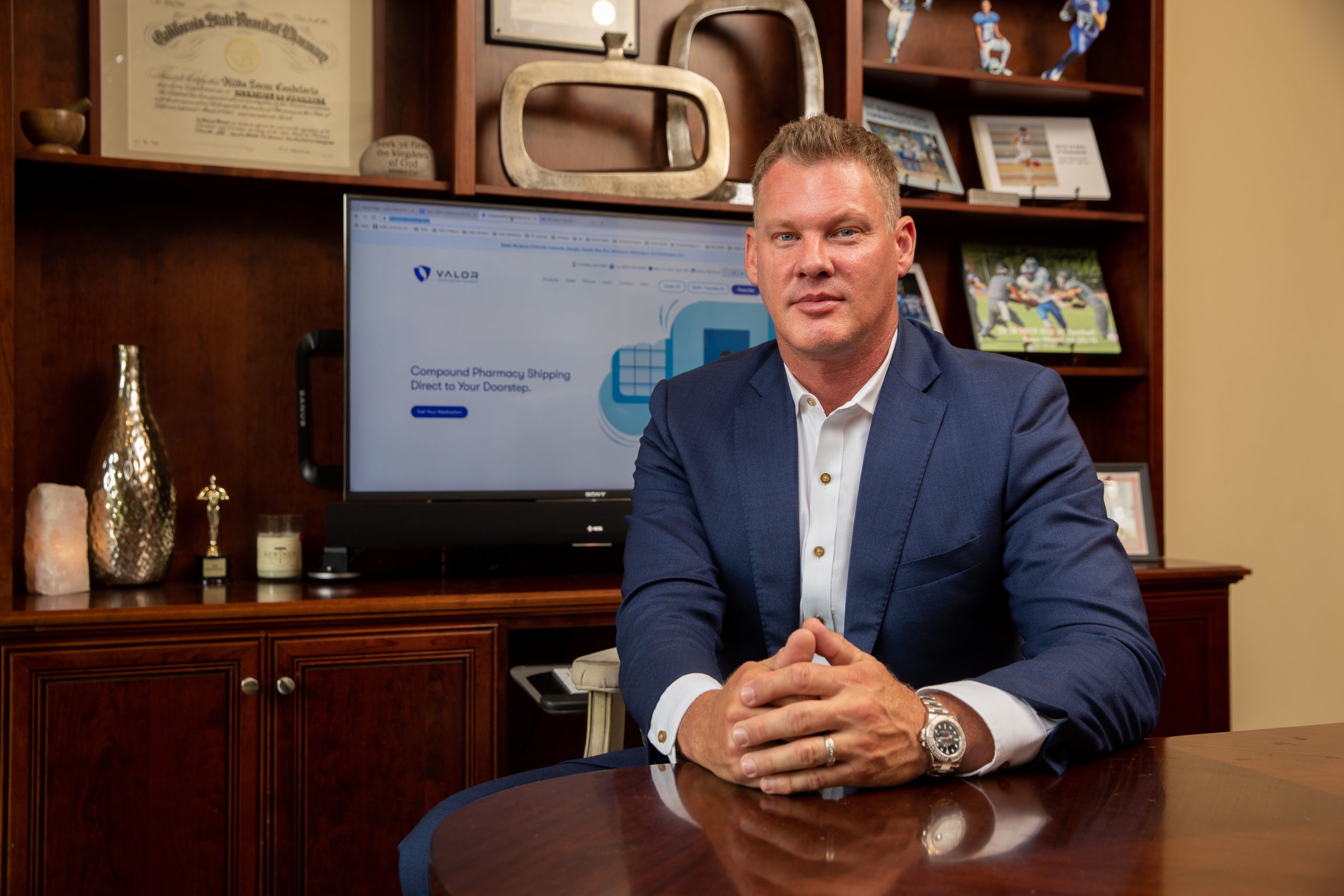 March 11, 2021
Rick Niemi
Valor Compounding Pharmacy
855.554.2889
RNiemi@vcprx.com
Farmington Hills, MI: The CEO Views have identified Valor Compounding Pharmacy, a pharmacy solution provider, as one of the Top 50 Best Companies of the year 2020. The CEO Views, who aims to provide a platform for entrepreneurs to connect with peers in their industry, has asked Rick Niemi, founder and CEO of Valor Compounding Pharmacy, to discuss the intention of compounded prescriptions as a business.
"Every customer and patient is unique, and so are their needs. Instead of a one size fits all mentality, we customize a service plan for each patient and the medical group we work with" says Niemi.
The complete list of 30 Best CEOs of the Year 2021, including the companies that the honorees represent, can be found at https://thesiliconreview.com/magazine/profile/30-best-ceos-of-the-year-2021-listing. Niemi is featured in a Q&A interview where he explains Valor Compounding Pharmacy's services in more detail.
Niemi speaks to CEO Views about how important and innovative customized medications can be to individuals who use the service. Valor Compounding Pharmacy is a reliable compounding pharmacy that customizes medications to each patient's unique needs and delivers medicines to their doorstep. The organization is data-driven: it monitors key metrics, uses, and analyzes data to improve its operations to produce the highest quality service and product for the patients and customers.
"Medications we compound are patient-specific for a particular strength or combination of ingredients that aren't commercially made and manufactured. We can also compound prescription drugs that are nationally out of stock or listed on the FDA's published medication shortage list in the US," explains Rick Niemi, founder and CEO of Valor Compounding Pharmacy.
The interview with Rick Niemi, founder and CEO of Valor Compounding Pharmacy on the Objective of Compounded Prescriptions can be found on the Entrepreneur Views section of The CEO Views website at https://theceoviews.com/an-interview-with-rick-niemi-founder-and-ceo-of-valor-compounding-pharmacy-on-the-objective-of-compounded-prescriptions/. Niemi has collaborated to be featured in an information piece where he explains the important value that Valor Compounding Pharmacy puts on the market.
CEO Views focuses on entrepreneurs as a way to enhance connection and knowledge about others with similar business goals.
"It's a great honor to announce Valor Compounding Pharmacy as one of the Top 50 Best Companies of the year 2020," said Ben Johnson, Managing Editor of CEO Views.
About Valor Compounding Pharmacy
Valor Compounding Pharmacy™, Inc. is a multi-state licensed 503A facility housing both sterile and non-sterile laboratories, located in Berkeley, CA. PCAB accredited, Valor is a specialized pharmacy that makes custom medications to meet the unique needs of the individual patient. Our goal is to reinvent pharmacy from a reactive vendor to a proactive partner in patient health care. We do that by optimizing turnaround time, being data-driven, and reducing patient anxiety. Our focus is on non-sterile and sterile, hazardous and non-hazardous compounded medication, and we work with a network of providers, patients, health systems/institutions, and research scientists in multiple states in the United States.
More about The CEO Views
Published from Farmington Hills, Michigan, CEO Views is a print and digital magazine that aims towards providing the perfect platform for entrepreneurs to connect with industry peers while exploring and understanding innovations that are changing the technology landscape of today and moving towards a newer world.