Press Release: The Silicon Review­® has honored CEO Rick Niemi with the distinction of 30 Best CEOs of the Year 2021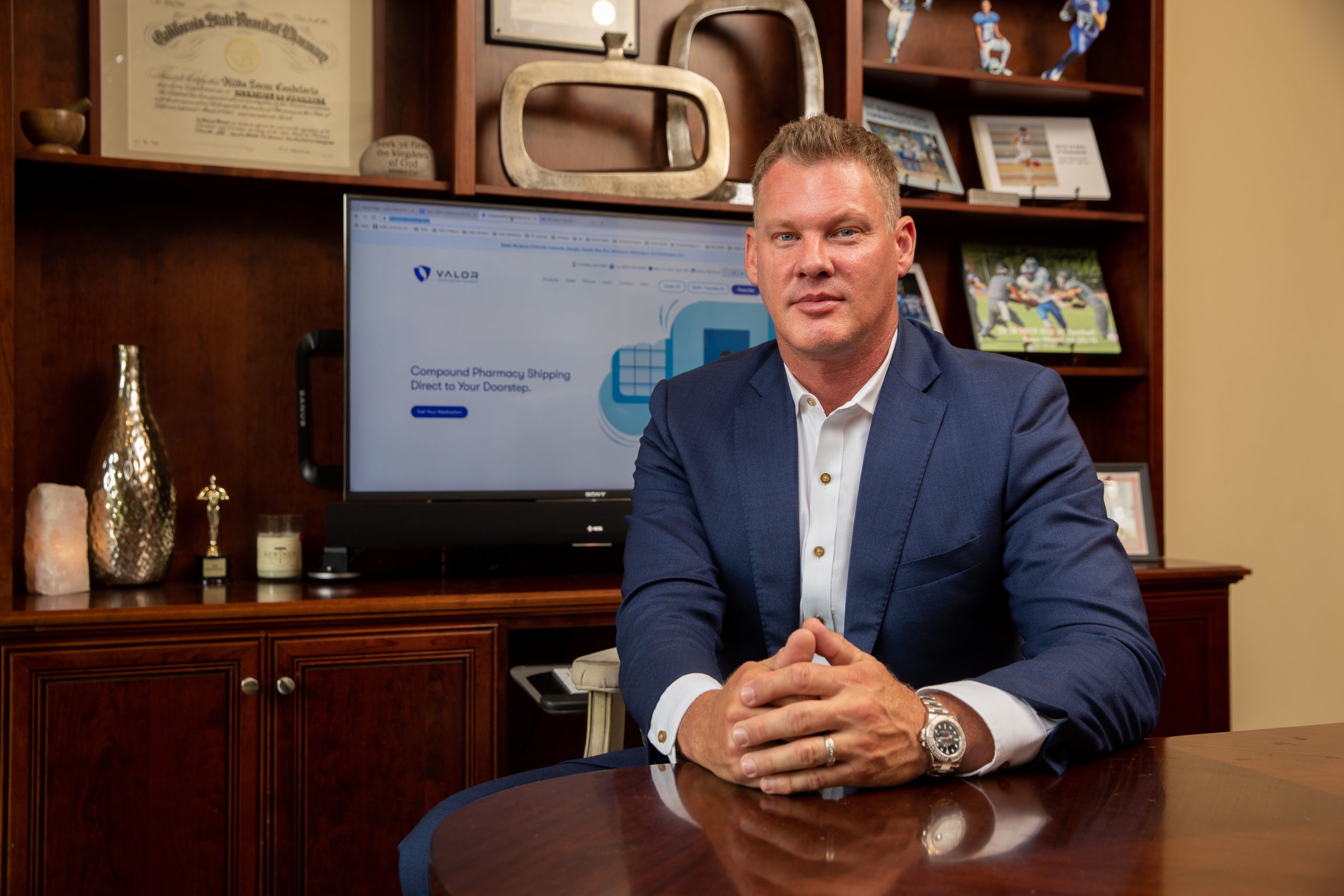 December 14, 2020
Rick Niemi
Valor Compounding Pharmacy
855.554.2889
RNiemi@vcprx.com
Walnut, CA: The Silicon Review®, a valuable resource bringing business leaders from several industries together, has named Rick Niemi, CEO and founder of Valor Compounding Pharmacy, as one of
30 Best CEOs of the Year 2021. Previous honorees ranked amongst Niemi included CEOs from the tech, cybersecurity, and medicine sectors. Niemi is recognized for his innovative approaches to custom medication and patient care which separates Valor from other compounding pharmacies in the industry. Specializing in compounded medication, Valor has built its brand around meeting the unique needs of each patient. Building on the layers of business and technology drives Valor towards their primary initiative, to make patients' lives better.
"'Life is better with Valor' is our motto because we have found that many of our patients and prescribers appreciate how easy we make it to understand and obtain compounding options to treat medical illnesses or conditions," says Rick Niemi, CEO & Founder of Valor Compounding Pharmacy. "Our mission is to increase awareness of and access to, compounded medication alternatives in the United States."
The complete list of 30 Best CEOs of the Year 2021, including the companies that the honorees represent, can be found at https://thesiliconreview.com/magazine/profile/30-best-ceos-of-the-year-2021-listing. Niemi is featured in a Q&A interview where he explains Valor Compounding Pharmacy's services in more detail.
Digitally published on December 10, 2020, The Silicon Review gives its readers a look at the successful minds that are running the companies that have been featured on their 30 Best CEOs of the Year 2021. As one of the recipients, Rick Niemi, joins the ranks as an innovative entrepreneur who looks to the motto "Life is better with Valor" as the inspiration for all the patients that Valor Compounding Pharmacy serves.
Niemi explains, "Our flat-rate pricing is one of the industry's first in some categories, like hormone replacement, mental health solutions, and erectile dysfunction. Compounded medications can be costly at times, but Valor strives to advance its business with social impact of overall wellness in mind."
About Valor Compounding Pharmacy
Valor Compounding Pharmacy™, Inc. is a multi-state licensed 503A facility housing both sterile and non-sterile laboratories, located in Berkeley, CA. PCAB accredited, Valor is a specialized pharmacy that makes custom medications to meet the unique needs of the individual patient. Our goal is to reinvent pharmacy from a reactive vendor to a proactive partner in patient health care. We do that by optimizing turnaround time, being data-driven, and reducing patient anxiety. Our focus is on non-sterile and sterile, hazardous and non-hazardous compounded medication, and we work with a network of providers, patients, health systems/institutions, and research scientists in multiple states in the United States.
More about The Silicon Review
The Silicon Review is the world's most trusted online and print community for business & technology professionals. Our community members include thought-provoking CEOs, CIOs, CTOs, IT VPs, and managers, along with jillions of diverse IT professionals.