Prescriptions › Topical Pain
Non-addictive topical pain medications are our specialty.
An Alternative Treatment to Opioids.
Doctors and patients are looking for alternatives to opioid pain medication for which there is a stigma around the addictive properties. Current prescription medication on the market, classified as opioids, have the capability of causing addiction.
Prescribing opioids to reduce severe pain is a common practice amongst doctors. But opioid medications are rarely a permanent solution to chronic pain. Chronic pain can stem from neuropathic or nerve damage, musculoskeletal damage (bone, muscle, or ligament damage), and cancer pain (typically due to pain associated with cancer treatments).
The body gets used to opioids over time, then they typically stop working as well. As most prescribers and patients have reported, an increase in dosage is typically necessary to get the same relief. Valor can compound medication that offers an alternative.
Valor's topical creams and gels allow the concentrated application of medications at the site of pain or at the trigger point for pain. These topicals pose minimal risk of significant systemic absorption, drug-to-drug interactions, or common side effects of oral pain medications.
Topical Pain Ingredients
Depending on what is prescribed, the medications that we compound may include the following FDA approved ingredients:
Gabapentin
Used to treat chronic and neuropathic pain.
Lidocaine
A local anesthetic used to treat acute and chronic pain.
Ketamine
A general anesthetic, effective in the treatment of neuropathic pain.
Baclofen
A muscle relaxant that decreases pain and improves motor function.
Clonidine
Used to treat chronic and neuropathic pain.
Ketoprofen
An NSAID and analgesic, also used to treat neuropathic pain.
Topical Pain Dosage Forms
PLO Gel
A thick, oil-based gel that is applied to the skin in a thick, viscous layer.
Cream
A thin topical that quickly absorbs into the skin, when evenly applied.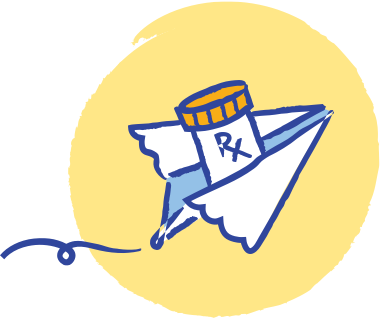 Order Topical Pain Medication Now